The programme is an innovative mixture of 4 integrated components
The programme includes two tracks for participants: an online format for those who cannot come to Yekaterinburg and an offline format. Both tracks are for one group of participants.
PRICE
The programme grants 5 ECTS upon successful completion. Partner universities' students are eligible for a 50 € discount.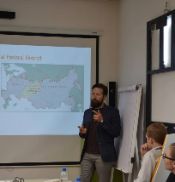 2017
Visit to Advertising Agensy DELTAPLAN and SKBLab
Office room of the Hang-glider is recognized by the most original architectural business project of 2016. But visits to our partners were interesting not to these.
The participants of school inspired with new knowledge on the lawn which is filled in with the sun at offices of the companies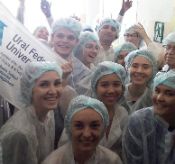 2018
Visit to OJSC Zhirovoy kombinat, Ekaterinburg city
The main porpose of this viist was to show how manage the business in traditional industry. The master class and excursion in plant have shown to participants that the market of foodstuff is one of the steadiest as provides food independence of the country and has stable demand from outside not only consumers - house hozsystvo, but also a set of the branches which are releasing nonfoods.
Cases of export activity of plant and demonstration of the modern technological line became an important element of an excursion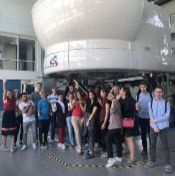 2019

A company "Ural Airlines" was visited by the participants of the International Summer School
According to feedbacks from the participants this excursion was one of the most interesting and valuable. Professional pilots share their experience with Russian and foreign students and let dive into their hard work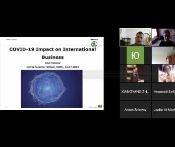 2020

lecture "Global Outlook or What the Future Holds for World Economy"
Tatiana Embulaeva, the Senior Banker of the European Bank for Reconstruction and Development told about the global trends of the uncertain economic environment in the world were considered and students were given important insights on how the economy will behave after the pandemic is over

© 2021 All rights reserved.